WATCH PROTECTOR

Due to its exposed position on the wrist, a watch is exposed to numerous adversities of daily life: fingerprints, dirt, skin abrasion, sweat. . . And even the odd little scratch can happen quickly. How would the thought occur to you if your watch were immune to it from now on? The polyWatch Watch Protector offers a perfect shield against all these eventualities - and every day your watch looks as if it has just come out of the showroom.

Watch Protector Kit contents:
Cleaner wet wipe

Sealer wet wipe

Microfibre wipe

Gloves

Step-by-Step instructions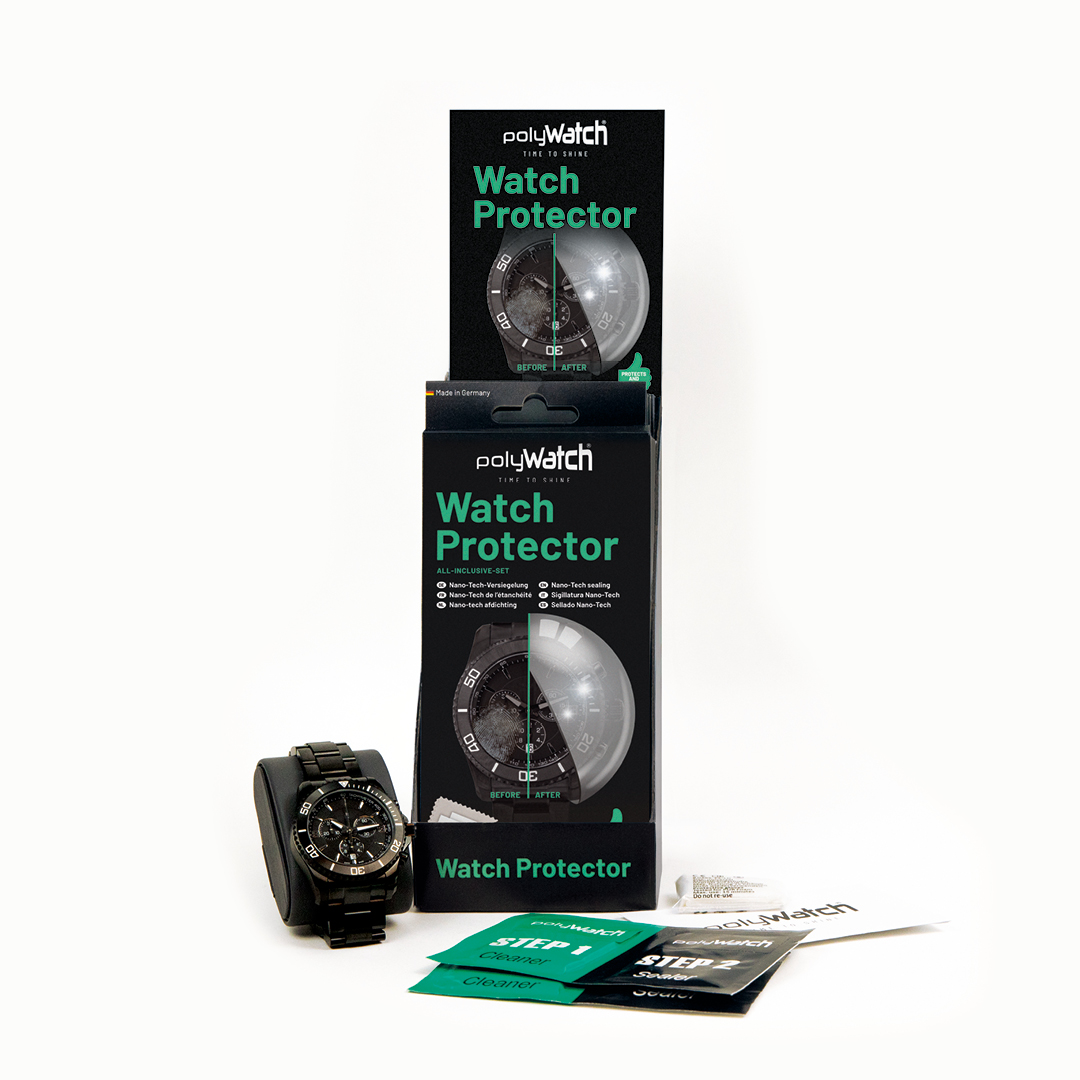 Instructions - it is so easy:
Carry out the following steps using the 2-component system and the tools supplied:
Step 1 - Clean the watch with polishing movements with the Cleaner wet cloth, then dry the glass with the enclosed microfiber cloth. The entire surface must be absolutely clean and free of grease and dust.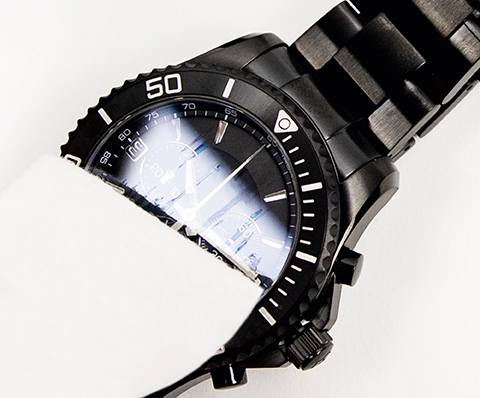 Step 2 - Now apply (use the enclosed gloves) the sealant slowly and evenly to the surface with the Sealer wet wipe.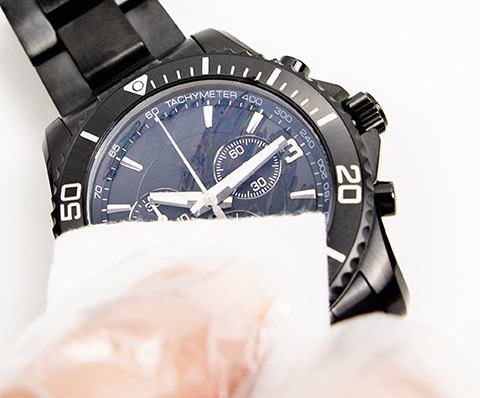 Step 3 - After 10-15 minutes polish to a high gloss with the enclosed microfibre cloth. After approx.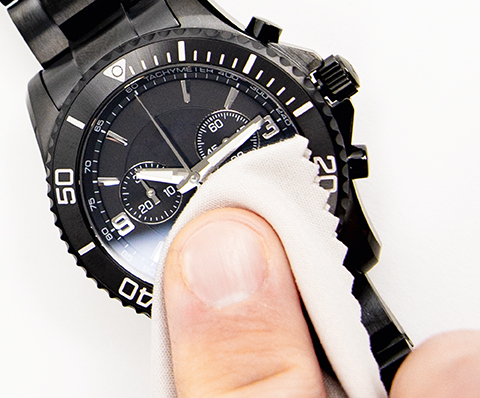 12 hours the sealant is completely cured and fully loadable.
DELIVERY
We aim to dispatch all in-stock items from our warehouse within 2-5 business days. An email will be sent to you which will include all your tracking information once your order has been handed over to our courier partner.
If an item is out of stock, we will email you as soon as possible to arrange a full refund or exchange.
FREE shipping for all orders to any South African address.
International delivery to Zimbabwe, Namibia and Botswana is available for some brands. Please contact us for a shipping quote.
Easy 7 days returns and exchanges
RETURNS
If you do not like the product you can return it within 7 days, assuming the item is not worn, scratched or damaged in any way, and includes all the original packaging.
Please contact us for any returns or exchanges
Please check the marking on the back of your watch case and refer to the following table to confirm
the degree of water resistance of your Seiko watch and the preferable conditions of use.
A watch's water resistance is not permanently guaranteed. It is affected by the ageing of gaskets or deformation of watch parts due to accidental shock. To preserve a watch's water resistance as long as possible, please follow the precautions below:
Wipe off moisture, sweat or dirt with a soft dry cloth after removing it from the wrist in order to increase the durability of the case back, gaskets and band.
After using a water resistant watch in ocean water, wash it in fresh water and dry it with a soft cloth.
Do not wash a water resistant watch while the crown is pulled out.
Do not operate the crown or press a button when the watch is wet.
A periodic overhaul service is recommended to check the water resistance of the watch regularly to ensure it's functionality.
Enhanced water resistance for 
daily use

Water resistance for 
daily use

Professional Diver's Watch 
1000m
600m
300m
200m

Accidental splashes and Contact with rain

Swimming, Yachting,
Taking a shower
PolyWatch Plastic Watch Protector Kit